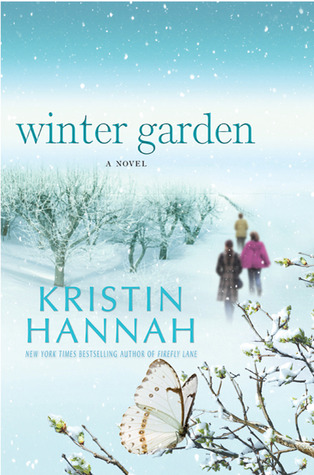 Winter Garden deals with the relationships between mothers and daughters and how the past shapes us into who we become in the present.
Meredith and Nina are sisters and pretty much have nothing in common. Meredith is living her life running the family business and pleasing everyone around her. Nina is a free spirit living her life traveling the world as a photographer. Their mother, Anya, has always been very cold towards them and they never understood why. Their father becomes ill and his last wish before he dies is that he wants Anya to tell Meredith and Nina a Russian Fairytale in hopes that this will bring the three women together after he is gone.
What Meredith and Nina don't understand at first but eventually realize is that this fairytale is actually about Anya and the life she lived during WWII in Leningrad.
This was a heartbreakingly beautifully written story. There were some twists at the end that you will not see coming and yes, tissues will be needed! This is the fourth book I've read by Kristin Hannah and it did not disappoint at all! I rated this book a 5/5 stars!