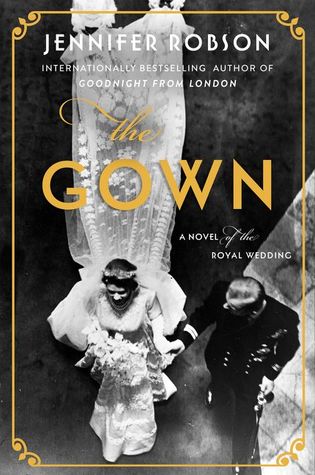 The announcement of Princess Elizabeth's wedding came in 1947. England was experiencing one of the harshest winters ever and food was in such short supply that rationing had to take place. The wedding announcement was thought to be a joyous event for the country.
The story surrounds the creating of the wedding gown for Princess Elizabeth and the women who were involved in bringing it to life. Two of those women were Ann Hughes and Miriam Dassen. Both of the women were embroiderers at the fashion house of Norman Hartnell. The story follows their friendship and the trials and tribulations they experience during the time that the gown is being created.
In 2016, Ann's granddaughter, Heather, is left some embroidered squares after Ann's passing. Heather is determined to find out the mystery behind these squares and why her grandmother thought it so important to leave them to her.
Anyone who knows me, knows that historical fiction is my favorite genre. The author did a great job of switching between 1947 and 2016. I loved the friendship that developed between Ann and Miriam. A beautifully told story that I rated a 4.5/5 stars! I would definitely recommend this book to anyone who is a fan of this genre!