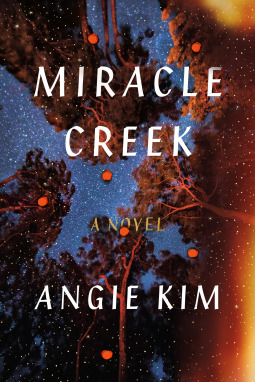 Miracle Creek is a legal thriller involving a Korean family and a single mother who has been accused of killing her autistic son.
Pak and Young Yoo operate a pressurized oxygen chamber that is used for therapeutic purposes on different patients. During one of the therapy sessions, the oxygen chamber explodes and two people are killed. The trial explores everyone who was there the day of the explosion and uncovers secrets and lies of those individuals.
For me, this book makes you think about the lengths someone would go to in order to protect those that they love. This was such a great story and was impossible to put down. It kept me guessing up until the end as to who was behind the explosion. I can confidently say that this has become my favorite Mystery book of 2019 so far!! I can't recommend this book enough and if you haven't read it I would highly suggest you go and get it.
In case there were any guesses, I rated this a 5/5 stars!!